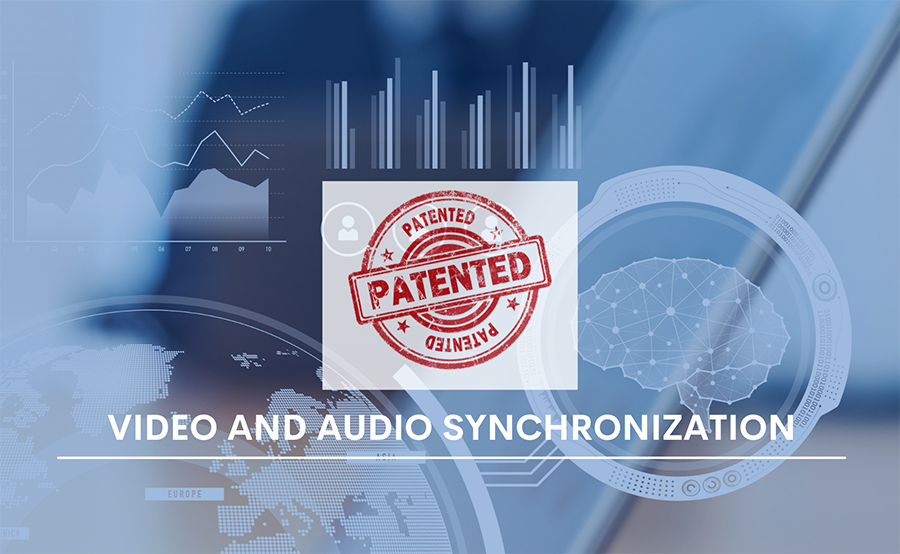 VideoLocalize Granted Patent Approval for Its Innovative Synchronization Technology
Toronto, August 12, 2021 – VideoLocalize, Inc. announced that the U.S. Patent and Trademark Office (USPTO) has granted a patent for its hybrid video and audio synchronization invention. The patent, U.S. Patent No. 11,064,245, covers the method to automatically synchronize an audio stream (translated audio voice file) with a video stream (original source) and generating a mixed video much quicker than traditional manual methods.
Generally, synchronizing a video in its original source language with an audio track in another language (target language) requires hours of manual effort and technical expertise because languages are inherently different in length, especially when spoken. The length is also affected by the speaker and the translated text. This means that the length of the audio in the target language can be considerably shorter or longer than the source language in the video. Trying to 'fit' the target language audio into the source video, therefore, poses a significant challenge in terms of technical skill, time, and financial considerations.
"We are extremely pleased that the US Patent Office has recognized the uniqueness of our automated video dubbing technology and granted this patent," said George Zhao, CEO of VideoLocalize. "Our patented invention is a game-changer for the localization industry as it can achieve faster post-production speed and make fully automatic AI dubbing possible, therefore saving both time and cost for video localization. This is especially crucial for businesses that want to reach a wider global audience faster and more cost-effectively."