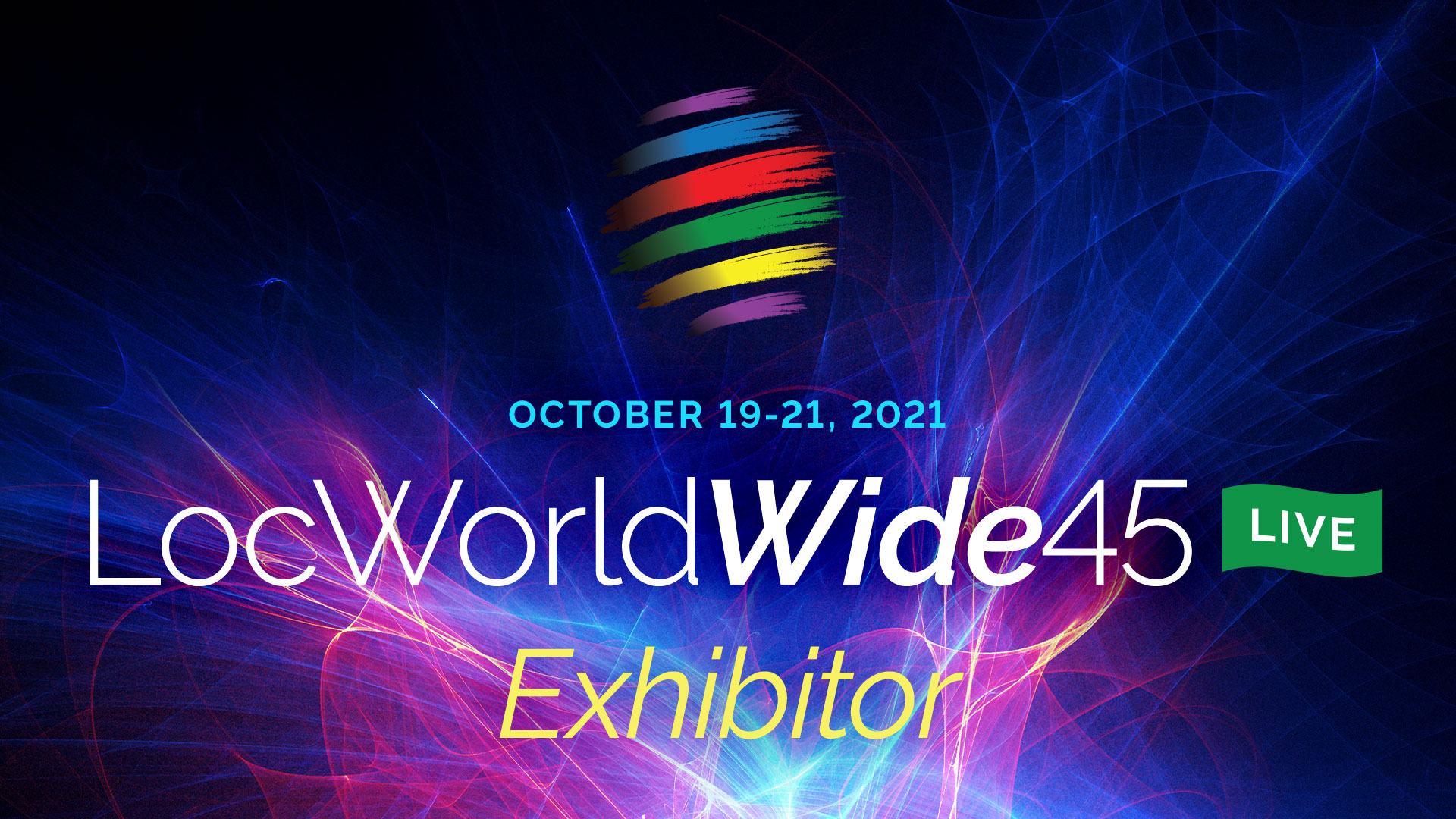 Get ready for the premier global event in localization—this year it's virtual!
The event takes place this month on your favorite device, and it's global. LocWorldWide 45 will run from October 19th through the 21st, 2021. It's a great place to catch up with other professionals in the localization industry and find out about new techniques and technologies.
VideoLocalize will be presenting our innovative new platform that makes it easier than ever to localize video almost in real-time. This platform is more than just a way to translate and dub video—it also automates timing challenges with new audio tracking features; and provides a way for translators, videographers, and writers to collaborate and produce localized, professional video in a fraction of the time it would take to do it any other way.
We're excited to be at the (virtual) show and to help attendees better understand the true power of this new technology.
Visit our booth to ask about:
• Using human voiceover and AI voice technologies to dub your videos
• Seeing a live demo of how our technology can dub videos instantly
• Your upcoming video project and get a free quote
We look forward to seeing you!